who's that girl?
Meet Silver Heels, born in 2012 at 20'-10" weighing 4,271 lbs. This roadworthy maven will be home, sweet home starting January 1st, 2016. A dream several years in the making, the plan is to travel the US and neighboring countries with wanderlust as our venerable guide. This intentionally open-ended journey will wear our treads and soothe our souls wherever freedom finds us.
airstream
/ˈɛəˌstriːm/
noun
1. a wind, especially athigh altitude
2. a current of moving air
3. a rockin' home on wheels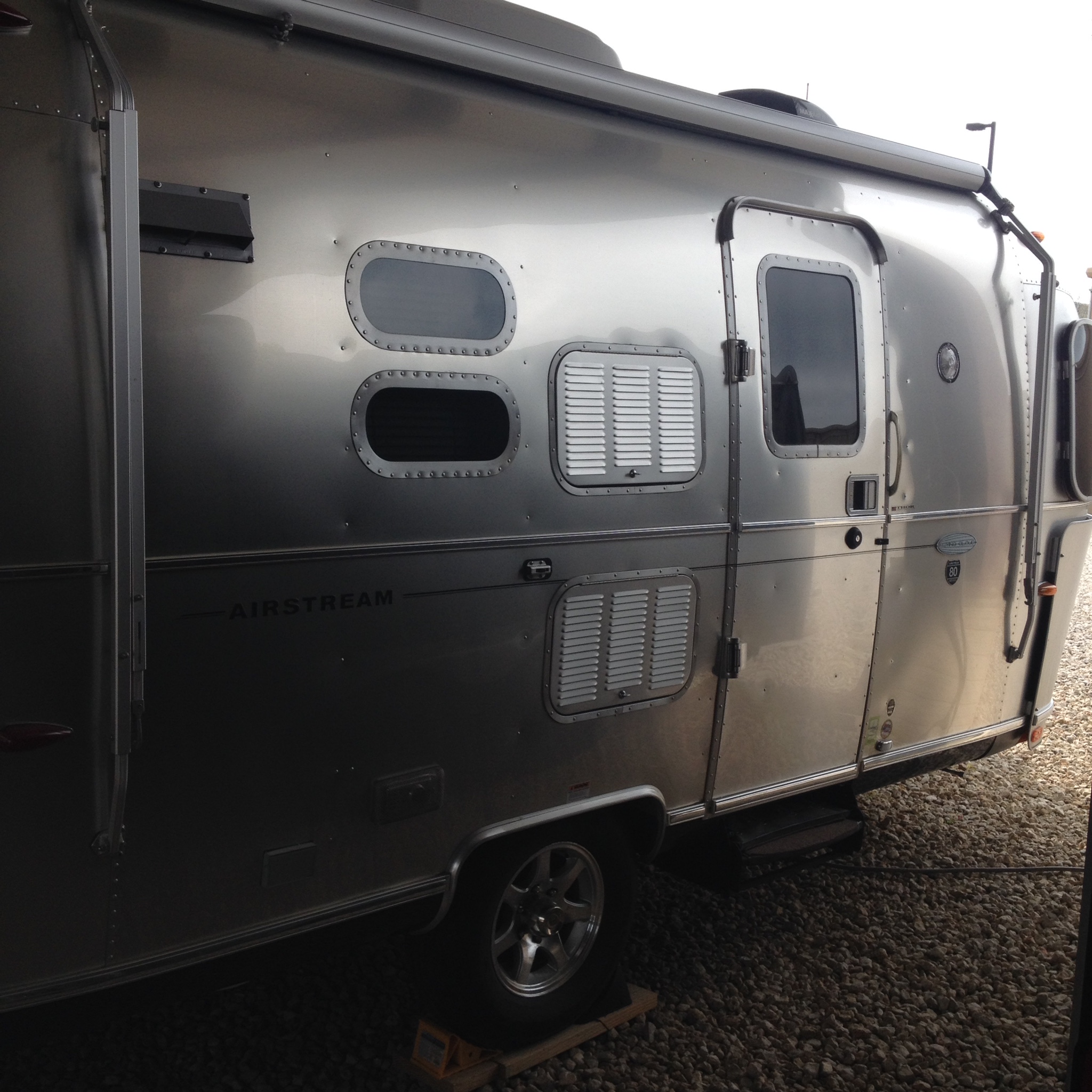 the backstory
On our very first non-date, during a second attempt at romance (the previous attempt having been 7 years earlier), my beau and fellow airstream aficionado described one of his favorite novels by John Steinbeck, Travels with Charley. It was the story of a man, his dog and his trailer who explored the country one map, one city, and one conversation at a time. I immediately read it page by page and before long, we began to craft our blissed-out vision for the future...on the road.
John Steinbeck's Charley is the first of two in the tale of our silver darling. The second is a musically inclined, generous man named Charlie and his lovely wife, Suzie. Suzie is an esteemed member of Sisters on the Fly which is a collective of like-minded traveling women who circle their "wagons" on a regular basis all over the country. Together, they took exceptional care of Silver Heels from the beginning and are solely responsible for her youthful, healthy glow. With intentions to spread their restoring care to more Airstreams in need, they began searching for new owners to look after their original home on wheels. By some token of luck from the universe, we discovered these two at precisely the right time and they just happened to live in Texas, a state that our families call home. From Japan, my partner and I connected with Charlie across the ocean and a few days later, we sent two trustworthy representatives (who both go by "Dad") to meet Silver Heels in person. We went to sleep on that Saturday night and when we woke up the next morning, we were the proud parents of a shiny new Airstream Bambi. When you have the right heartbeats in alignment, it's just that easy. All that's left now is to find a furry companion for our voyage because it wouldn't be Travels without a Charley.